YOUR WEDDING ON THE COUNTRYSIDE
Are you looking for a wedding location between Hamburg and Berlin? In the Prignitz on the unique Thanari Kunst-Werk-Hof you can celebrate undisturbed as well as stay overnight in tents and original accommodations.
The heart of the location is the large, free-standing, open barn with 120 m2 dance floor, DJ ship and wonderful view over the wide field and on dreamlike sunsets. Inside or in front of the barn there is room for up to 150 people. Thus, this wedding location in Brandenburg is particularly suitable for medium to large parties. In bad weather, the weather side of the barn can be closed, so that you can continue to celebrate protected from wind and rain. Alternatively, another closed barn (to be completed in May 2023) with 60 m2 dance floor can be booked.
Our experienced catering and bar team will be happy to help you choose the right menu for your wedding.
It can be elegant with service, or rather simple with self-service and buffet.
Cooking is done in the rustic outdoor kitchen, both on conventional stoves and on a huge kitchen witch. Especially popular are dishes and pizza from the clay oven "Pipo".
We offer different accommodation options for your wedding guests. The most space will be found by those who like to sleep outdoors, in their own tents, cars or camper vans. For this purpose we have 1 hectare of field available. On the same field Moby Dick, our small steel boat, or a charmingly prepared caravan can be booked as overnight accommodation. An old hayloft, which is mainly used as a studio, can be converted into a dormitory for 12 guests. In the main house there are 3 rooms with one double bed each. Contact us, we are creative in finding solutions for different needs. We are also happy to help book other accommodation in the vicinity.
At Thanari Kunst-Werk-Hof, a unique event location in Brandenburg, there is so much space that everyone who comes here feels a sense of freedom and peace. Everything is created with great attention to detail, using mostly recycled materials. This is also reflected in the ambience of the farm. Nothing is as you are used to. Everything is always changing and can also be actively shaped by our guests.
Large swings invite you to linger in the threshing floor as well as in the field. The hammock forest offers shade and rest from the hustle and bustle of society. Relax platforms on the field and meadow can be used for chatting and sunbathing. On separate request a hot tub can be provided, which is heated with a self-built flow heater with wood. From here you have again a wonderful view over the field and on the sunset. Two campfire sites are ideal to end this special day of your life.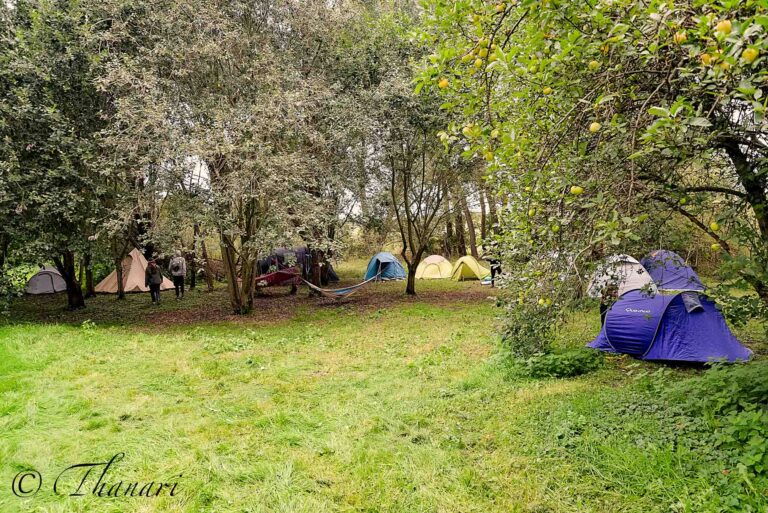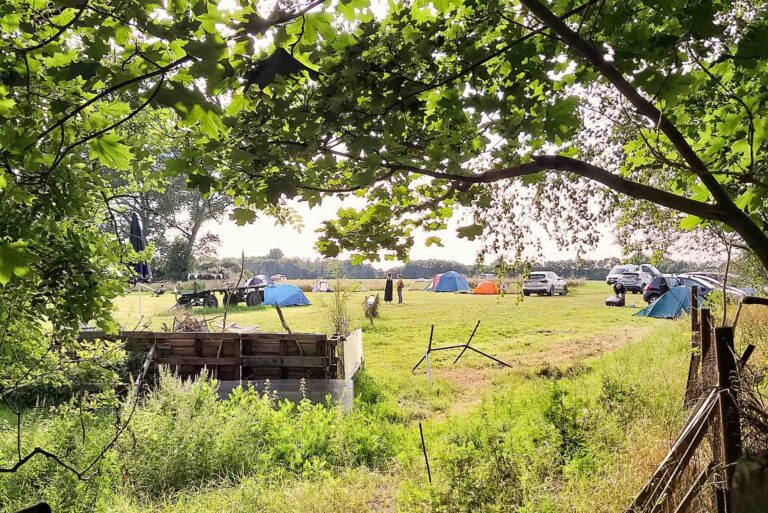 For bookings or inquiries please contact Katharina Sigel: +4917727327340